This DirectX encountered an unrecoverable error fix for Call of Duty Advanced Warfare and Ghosts is really more of a workaround than a true fix, but it will make this game completely playable.
I'm certain there isn't anyone reading this that's uninitiated with the DirectX encountered an unrecoverable error, but as a quick overview this error fires on compatible machines with compatible software and completely prevents these titles from opening. The "DirectX encountered an unrecoverable error" is a bug. An annoying bug.

If you're like me, the above error brings pain and frustration. I first want to isolate the variable of an incompatible machine or software, so if you know your machine is up-to-date and compatible skip this section. This is brief because I'm sure if you've contacted support you're tired of them insulting your intelligence by having you recheck your specs a hundred times and uninstall reinstall the game and your drivers.
Check for Compatibility with Call of Duty Advanced Warfare
Hop over to Steam and under system requirements make sure that your rig checks out. Specifically note DirectX 11.
On Windows 7 and 8 hit your Windows key and search for and launch Run.
In your Run window type in "dxdiag" with no quotes.
On the default "system" tab look for "DirectX Version" and you should see "DirectX 11" if so move to next steps:

Fix the DirectX Encountered an Unrecoverable Error
If your machine checks out it's likely that you're getting this error because of your display settings
Right click your desktop
Choose "screen resolution"
Click "Make text and other items larger or smaller"
In Windows 7 make this 100% or smaller. In Windows 8 drag the toggle all the way to the left (smaller)
Reboot your machine and launch the game. Voila, you've just fixed the DirectX has encountered an unrecoverable error.
Windows 8: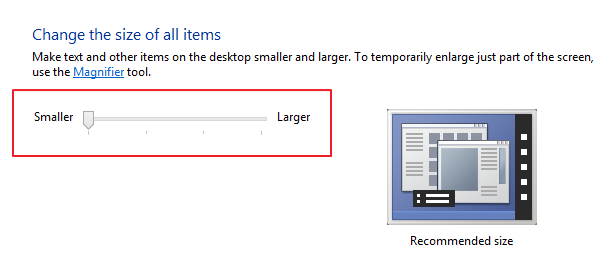 This workaround helped some users on Reddit with this problem. I hope this works for you. Full transparency, I got my money back for this ****. I use a gaming rig with the television across the room and don't want to have to toggle font settings for ONE game that doesn't have proper optimization. I also don't like doing Activision's quality assurance, so I feel your frustration.
In many like issues you can right click on the .exe file, go to properties, then on the compatibility tab check "disable display scaling on high PPI…" However, this title does not have these options available….