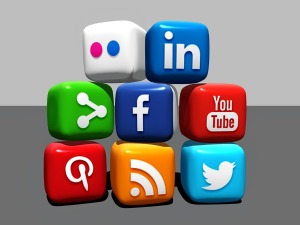 Links still benefit SEO. There are no better backlinks than those that have the potential of driving actual traffic such as social media links. Below are results reviewing many popular social channels for search engine, or SEO, signals and not visitor click-through value, sharing etc. Most of these social networks are new profiles, so the value at current is mainly limited to what SEO value the social media links Google and the other search engines follow to improve rankings. This infancy made for a test free of many variables. So, which social media links does Google like?
How I Tested Which Social Media Links Google Likes
After losing my old site to free-hosting perils I relaunched this and synched it up with brand new social media accounts to autopost my posts on social media and social bookmarking sites. This was accomplished via the great NextScripts SNAP plugin and my social media choice was largely limited to what they offer and which ones I perceived to have value.
Link value, or at least initial follow status, of these social media links was tested with Google Webmaster Tools, Bing Webmaster Tools, Open Site Explorer, Ahrefs and  Majestic SEO.
I've also shared some early referral data, but, again, this is a test to see which social media links Google loves and which get detected more-so than leveraging social media profiles with no followers for visits.
Social Media Channels Tested for Link Detection
Every one of these I've checked is either nofollow at the link level or page level, if you're into that sort of thing.
Which Social Media Links Does Google Like?
Majestic SEO, Bing Webmaster Tools and Open Site Explorer all came up empty for detection of these social links in early monitoring. Interestingly, Ahrefs detected my Triberr links, but nothing else. That was worth noting, but this is a test of which social media links does Google like and, fortunately, Google Webmaster Tools uncovers the most data:

While few in quantity, most my links are social and the above is comprehensive of the social channels Google has detected or at least elected to show in their user-facing database. In descending order, the social media links Google likes, or detects, are Google itself, Reddit, Scoop.it, Pinterest and, surprisingly, friendfeed.
YouTube links are extremely important, too. I have two videos with links and both show in Google Webmaster Tools. I believe this will scale to match if you have good video creative or share links on YT, which I plan on expanding on.
Which Infant Social Media Accounts Drive Referrals?
This outlook is more subject to change as your content may be way better than mine and gain traction quicker. If you have followers, this could vary greatly, too. What this does show is the top-performing social channels for bringing eyes to your content through various search or related manners based on the content I've shared: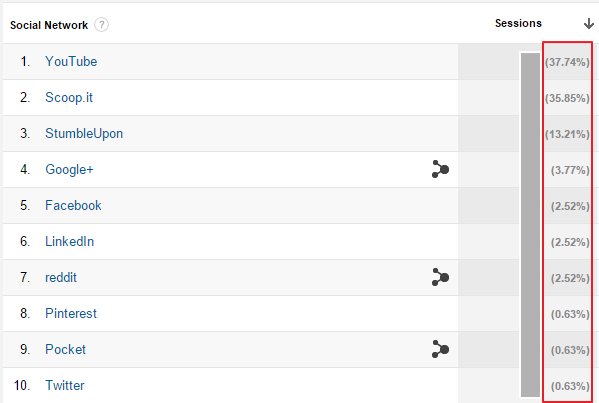 You can toss out YouTube due to other variables. Scoop.it, StumbleUpon and to a lesser degree Google + have introduced the most traffic via these profiles with no followers.
Which Social Media Platforms Do I Recommend?
While these platforms don't lead the way in my tests they are the top platforms based on users and should not be ignored, but will also not be included in my conclusion: Facebook, YouTube and Twitter.
Google+
Scoop.It
StumbleUpon
Reddit
Pinterest
All of these selections are data driven. Google + gets the top spot not only because of the reported backlinks, but also my opinion is that sharing on Google + helps your organic rankings and traffic. One, your post on your Google + profile has opportunity to rank, and perhaps most importantly, it gets posts indexed faster than any sitemap.xml handling or annoying GWT fetching of URLs.
Which social media links does Google like? Perhaps unsurprisingly, its own – Google +.