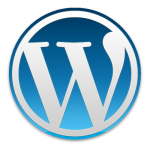 While I appreciate Joomla and Drupal as well as some of the Niche CMS such as Magento and some on the Windows side WordPress remains my go-to CMS for flexibility and potential. For this reason, I find myself using many WordPress plugins. Through this experience I have found dozens of favorite WordPress plugins. Some have niche use and others can really apply to almost ANY install. For this list of top 5 WordPress plugins I will concentrate on the WordPress plugins that can be used on most any  Wordpress install with great benefit.
Top 5 WordPress Plugins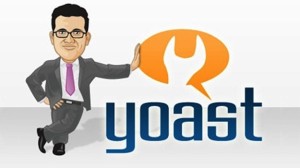 1) WordPress SEO – WordPress SEO is great for just about EVERY WordPress install. If there is one must-have WordPress plugin, this would be it. I would ignore the "SEO score" and use just about everything this plugin offers. I used to use All in One SEO in 2011, but WordPress SEO has long since taken the reigns.
WordPress SEO has many benefits including, easy title/meta description management, breadcrumbs, basic social media markup, basic Google Knowledgegraph markup, canonical URLs, a polarizing sitemap.xml I personally like and much more. This is the safest recommendation for any WordPress install.
2) Backup WordPress – As with all other WordPress plugins on this list, Backup WordPress has alternatives that do a good job. However, Backup WordPress is reassuringly reliable and wonderfully simple to use. Backup WordPress will compress and save your backup to your server and log the time stamp in the file name.You can configure the frequency and whether you want database and files or just database backed up. Importantly, you can also configure the number of backups to keep so you don't exhaust your server storage space.If your server doesn't have redundancy it may be wise to look for a cloud-based backup solution. Other than that, don't look elsewhere!
3) Contact Form 7 – If you have any form of lead generation or feedback process you will have a form on your site. There are an overwhelming amount of options. I personally recommend Contact Form 7 after using most of then. Ninja Forms  and Gravity Forms are worth a look, however. I recommend coupling Contact Form 7 with CFDB, which is Contact From 7's database integration via WordPress, and Contact Form 7 Style.
Contact Form 7 is a simple form plugin for WordPress that just works. You can customize messaging and set up custom Javascript to shoot an event, page redirect or datalayer element for Google Tag Manager.
4) Stop Spammers Spam Prevention – This WordPress Plugin was included because stopping Spam is critical to a blog site and WordPress is, originally, a blog platform. Now, I don't always allow comments, but when I do, I use Stop Spammers Spam Prevention. There are many alternatives and Akismet will come up frequently, but I've been avoiding the paid plugins for this list.
The Stop Spammers Registration Plugin is one of the best I've seen for stopping Spam. It has crawled to the top as my favorite and is arguably the best. It simply blocks Spam and you don't deal with it.HOWEVER, it has blocked me from logging in and I had to futz with my VPN. Also, I had a friend on FB try and comment and they were blocked.  I could find out from them via Facebook, but then I wonder how frequent this issue is.
5) WP Super Cache – This is a boring recommendation that you should probably just use. WPEngine hosting has built-in caching and you may not want this running in addition. Quite simply, this is the most elegant WordPress, browser caching solution you will find for the low cost of nothing. Simply put, this has the ability to speed your website up and you should at least try it out in your server environment to see if that plays out. I suggest coupling it with additional, but not redundant, caching solutions such as Use Google Libraries.
If there is a negative with WP Super Cache, it is from a development side. You may make a change and need to hard refresh or disable the plugin before it goes live. To me, this is an indication that WP Super Cache is keeping my machine from refreshing the page completely.
This is my list of Top 5 WordPress plugins. As a bonus, all were free and all will pretty much benefit ANY WordPress install. Let me know if you have a go-to I missed.