This is a list of the best XBMC (Kodi) program add ons based on my humble opinion and extended experience with XBMC (Kodi). Please note that this is not a top list of add ons in general, so you will not find video or music add ons in this list of best XBMC (Kodi) program add ons.
I must preface this with two facts: this list is subjective and I surely haven't tried every program add on. Not yet, anyway. The best XBMC (Kodi) program add ons are ones that help add to the experience I have with Kodi on my HTPC setup.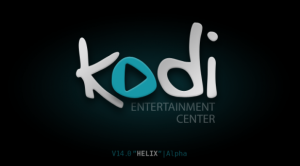 Many of these are in the default XBMC repositories. For these, I will provide the exact path and some setup tips. Others will need to be installed from a zip file.
Best XBMC (Kodi) Program Add Ons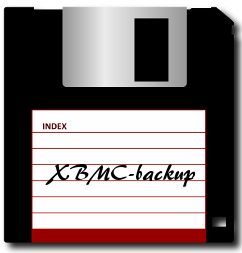 1. XBMC Backup add on.  The XBMC backup add on is a must for any XBMC/Kodi install. It's good to know how and what this add on is doing, but XBMC backup add on is so simple in execution that you really don't need to. I've provided a full post on how to backup and restore XBMC (Kodi) with XBMC add on here. Quickly, XBMC Back Up add on lets you backup your entire install through the XBMC (Kodi) interface. You specify where you want the output and you schedule. You can even back up to Dropbox or a remote SMB drive.
I would touch on installation of this wonderful XBMC (Kodi) program add on, but I've explained how to install XBMC Back Up add on here.
2. Addon Installer. This addon certainly belongs on the short list of best XBMC (Kodi) program addons. Addon Installer acts like an App Store for Kodi. You can window shop addons, read descriptions and install from the friendly Kodi UI. No need to download zip files, install from Zip or add repositories from websites etc.
This addon is in the TVAddons.ag addon repository. Follow the link above for adding the repository. Simply install.
Setting > Addons > Get Addons > TVAddons.ag Repository > Program Addons > Addon Installer
3. Maintenance Tool. This addon actually has Addon Installer and much more functionality. I list it behind addon installer because not everyone will need all the options, but if easy clearing of cache, keeping your install clean by deleting repos and erasing of crash logs is important to you then this extra bloat is worth it to you. In my opinion, a deserving addon for this list of best XBMC (Kodi) program addons. This, too, is in the TVAddons.ag repository. Follow the instructions above for install and just swap out the addon name.
4.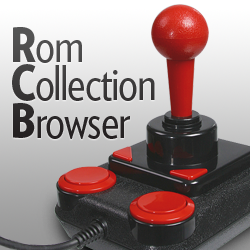 Rom Collection Browser and Advanced Launcher. These get one position on the list of best XBMC (Kodi) program addons because they both accomplish the same task and both do it fantastically. Rom Collection Browser is my go-to for Roms, but Advanced Launcher gets play by launching my Blu Ray player and more. Rom Collection Browser gets my pick for Roms because of filter and video features. Advanced Launcher is more versatile.
To install RCB, check out my thorough post.
Advanced Launcher is in Angelscry repository. Unfortunately, this is not in the default Kodi repository. Visit this link and grab the zip file. Save to your desktop – do not unzip.
In XBMC:
Settings > Addons > Install from Zip File > Navigate to your desktop (your drive will need to be mapped prior via file manager
Then:
Settings > Addons > Get Addons > Angelscry Repository > Program Addons > Advanced Launcher
5. Steam Launcher. This addon is critical to my HTPC setup. This will launch Steam from Kodi, but even more importantly, will reopen Kodi once you quit Steam. It works through Autohotkey and works fantastically. If you use Steam you need this in your life.
Steam Launcher is also not in the default repositories. For this you'll need Teedub's repository. I dive into adding this repository and installing Steam launcher in this post.
In my opinion, these are the best XBMC (Kodi) program addons. Note that Pulsar, Navi X and others aren't found in this list. This isn't because these aren't good, it's because I elected not to list them.